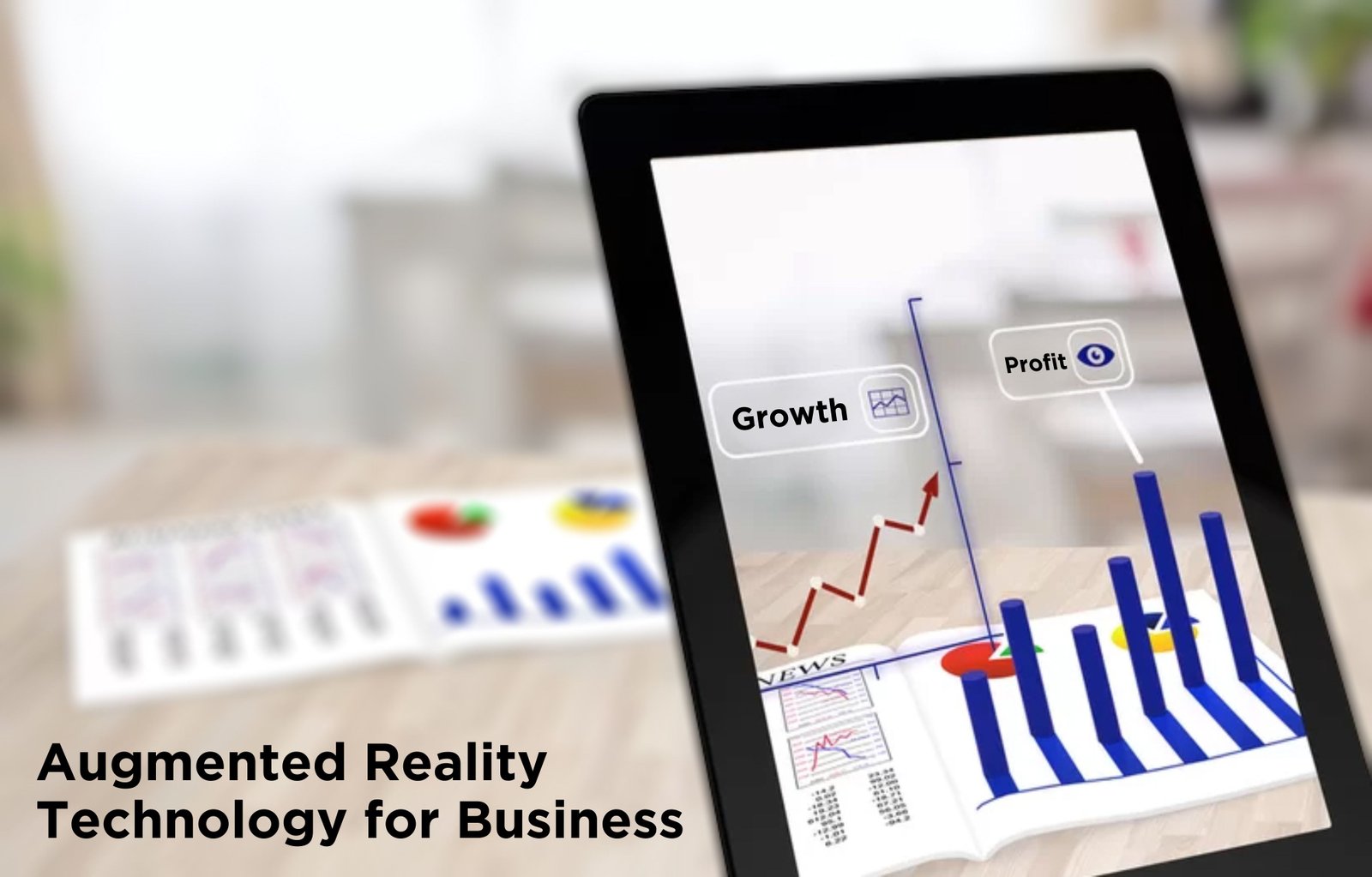 7th Dec, 2019
Add values to your business through Augmented Reality Technology
Everyone business wants to gain and engage their clients in a unique way, and for attracting existing customers and gaining new ones, companies spend a lot of their money on advertisements. None of the companies wants themselves to stay one step back from their competitors and for that, they tried all the new and unique methods to engage its customers.
Since the last couple of years, companies are using AR technology to showcase their products to their clients in a unique manner where the clients are able to visualize the product details on their mobile screen by scanning the tracking code provided by the companies on their AR app. This tracking code may be anything like a brochure, booklet, product itself which client need to scan from the companies app to gather the detail of that product in the format of Audio, Video, Infographics, Video or 3D animation on his mobile screen.
Augmented Reality is the computer-generated images or content ( Audio-Video, 3D, Videos, etc) which user view on their mobile phones and this provides the mixture of content in the real world.



Today Augmented Reality Technology is adopting by many business sectors in different ways like engaging customers, showcasing products, training & development, site visit through the navigation and many more.
Here are a few examples of how industries and business sectors are utilizing Augmented Reality Technology -


In Education -
Education is one of the sectors who always adopt new technologies to engage their students with technology. There was a time when students studied at Gurukul's, and slowly with the change in technology and time, schools were constructed, the computer became a subject for studies, then the time came for smart classes with projector studies and the up-gradation of technology, today education industries are adopting AR technology. The students from primary classes to the students or professionals of the medical, engineering department are using this augmented reality technology for better learning. The schools are adopting AR technology for primary classes, where kids get in-depth knowledge of subjects they are learning. If the kids are learning about alphabets, AR will help them to understand in detail about alphabets - Like if he is reading A for apple and looking at the image of an apple, it will not be in her memory for long time, and it might be possible he will not recognize it again after viewing the image of an apple or the real apple. But AR technology will help the student to visualize the apple from all angles and it will be fun for him to keep himself engaged with that image for a long time. It not only helps him to recognize the apple but also he will enjoy the new way of learning.
In the same manner in professional education students can get in-depth knowledge about the subject they are studying, like the student preparing for medical studies, need to understand every single detail of the human body, which is only possible after the selection in medical college and at practical sessions, but what if they can view the human body and its part in the 3D model on their mobile phones by just scanning the image of body or body parts. Yes, it is possible. It is possible with the help of Augmented Reality technology, the same technology helps the engineering students especially mechanical students to understand about the auto part in the 3D model.
The education industry never leaves an opportunity to adopt any technology which engages their students and helps them to provide in-depth knowledge of the subject.


In Retail -
The retail industry completely depends on the customer's demand and they have to fulfill the demand by the perfect timing of supply. If the balance of demand-supply is balanced, customers will continue their visit to your store, and if unbalanced at any moment, they will divert themselves to another retail store. To engage and continue the footfalls on the customers to your retail store, retailers with the same balance of demand-supply they have to engage them with new technologies.
Like a couple of years back, we remember the offers, discounts in the retail store are mentioned outside on a big billboard, then the trend change customers start getting the offers and discount related information through pamphlets, messages and at the point where products are showcased. Now retailers are improving their way of selling with using augmented reality technology which helps the retailer to reduce the return or exchange graph as well help the customer to navigate towards the product placed in that store, by scanning the products by mobile they can collect the detailed information of that product including manufacturing and expiring details, offers on the product, ingredients used in the product and much more.
Few outfit retail stores are using the virtual mirror and augmented reality app which reduces the time of customers to take a try of the dresses over them. The virtual mirror helps them to select the dresses with a different range, colors, and designs by standing in front of the mirror. The same Augmented Reality helps the customers to finalize the design they are looking for, by scanning themselves with different designs and colors. The same concept goes with jewelry industry and beauty products, whereby scanning self through AR app, one can able to try different designs of products over them without trying them practically.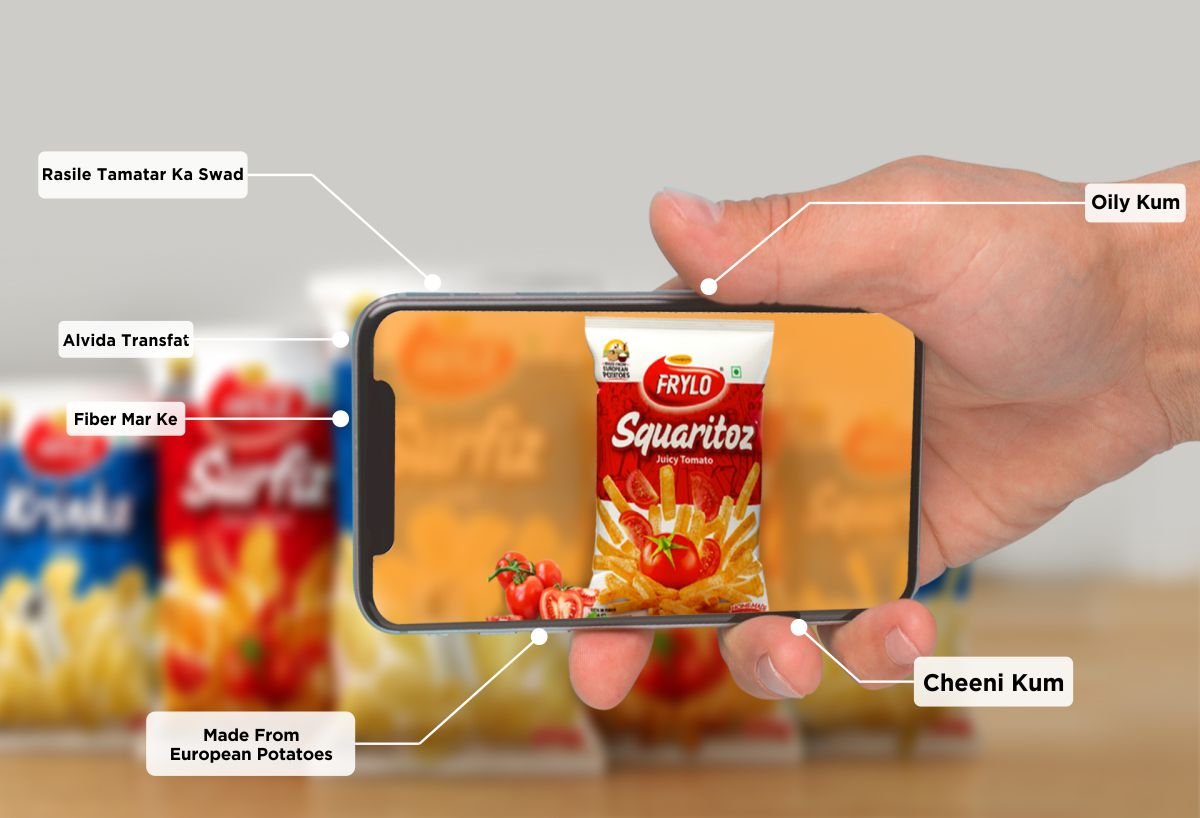 In Real Estate -
Real Estate is the sector that never faced downfall, the prices of the building are either rise up or stay constant, but none of us have listened that property prices fall down. As, food, education, shelter are the basic need of human beings, so people will definitely go to buy them, some people buy property to stay in their own house, some buy it for investment purposes, with a thought of a big return in future. But construction took time and selling of the property began at the time of launching of the land, so the relevant buyers have no other option than start making payments in installment with having a rough knowledge of what project, flat and amenities will look like after final construction. If the project is not look-a-like as promised at the time of launching, the buyer does not have any options except suing against the real estate but the dream of one's life break if they did not get what they paid and expected for. This happens in a very rare situation because real estate always delivers what they commit to their buyers.
Still, real estate was looking to give more comfort and realistic environment to its buyers and was looking for some technology where if buyers are unable to visit the site, they can get a real view of the project in the 3D format as well as can able to view interior, exterior, aerial view and other benefits of the project from anywhere in the world.
The Augmented Reality help the real estate industries to present their project details to potential customers from any corner of the world, just by scanning the brochure, image, booklet or only the floor of their own home, they can be able to get complete information about the project in a 3D realistic format.
This helps a lot for both the company and buyers to reduce the time of visiting the site, to share correct information about the project like How it exactly looks like after final construction and at the time of possession. This AR technology is helping this segment to reduce the paper cost for preparing individual floor plan, floor map, project details, and all other details and share or distribute it with everyone (including uninterested buyers) at property fairs, newspapers, on-site visits, etc. By downloading the companies AR app, anyone can get complete information about the project and if interested can contact the company and make their investment. AR helps the buyer to make the investment or buying the property easier.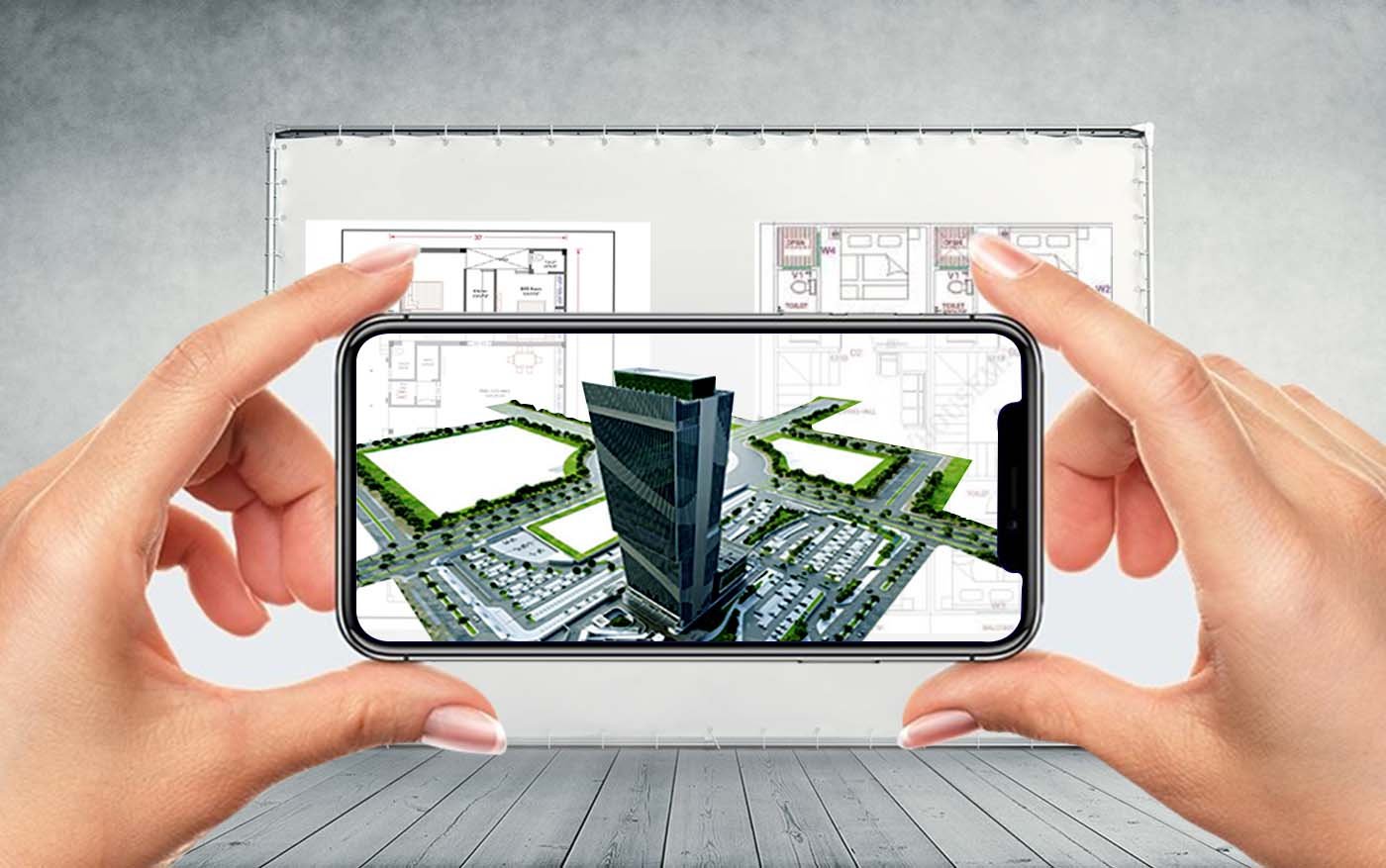 In Training & Development -
How much money a manufacturing unit has to spend on training its new employees or current employees, the training should be of anything for new employees training is related to everything about products, its manufacturing process, machinery details and process of repairing it if break downs. For current employees, the training may occur for adopting new technology of manufacturing by company, or any new technique of repairing the machinery if faces break down.
At the time of training and developing the trainers have to focus on providing knowledge about the training subject to its trainees with theoretical as well as practical sessions, but practical sessions are so risk at some point where trainers are afraid of getting any damage on machinery while making practical session on understanding about working or repairing at breakdown time, on the machine. To reduce such damage, they either avoid giving a practical session on machines or trained them through video.
Augmented Reality helps the trainers as well as trainees to share in-depth knowledge about the products without the fear of getting any damage. The AR app helps will work something like by scanning the machinery trainees get a 3D model view of the machinery and trainers help them to guide step by step. Trainees will enjoy the training, in the same manner, they get it on machinery, but this gave them long-lasting knowledge about the product and they are minimal chance of getting any damage. The apps can be updated as per updation in machinery or employees in the future can take support from this app to understand again about machinery or for repairing purposes.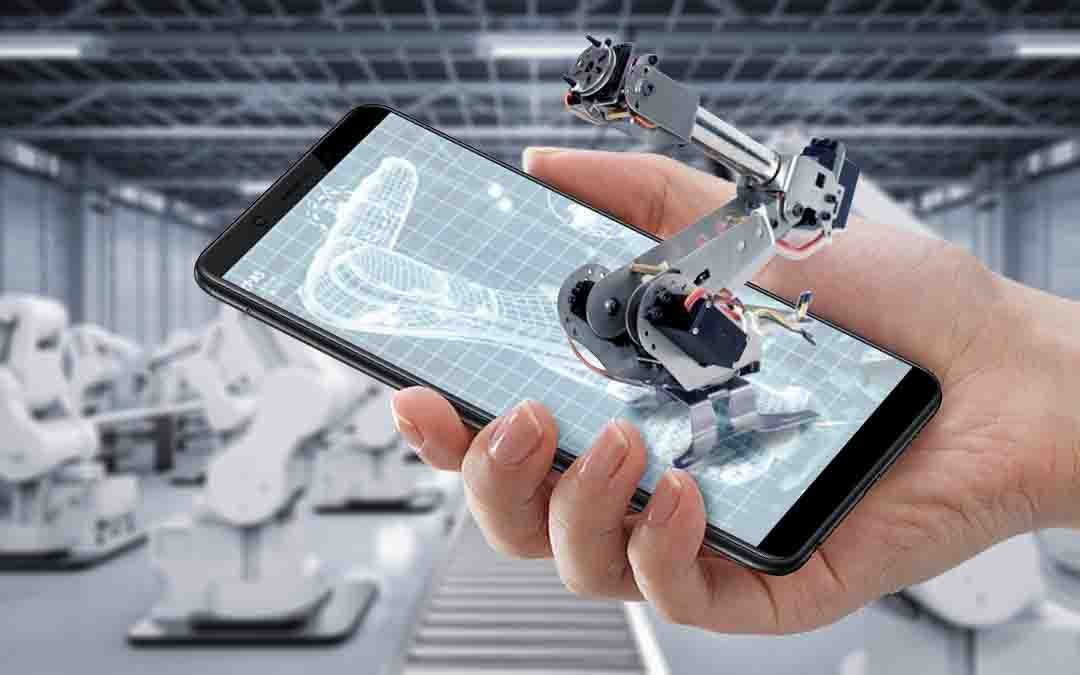 The business and industry sectors are understanding the value of technology and that is why they are adopting such methods, it not only keeps them ahead from competitors but also keep them updated with techno-world, what new technology is helpful for their business. Augmented Reality will also soon update itself and come up with some new features and a new name.


27th Nov, 2019
How immersive technologies enhance your business?
In life, we all come across with different people at different places. All have different thoughts and beliefs. Do you know what makes a difference in our life: An Idea! An idea leads to innovation and consequently leads to change or we can put it in this way also to bring change idea plays a major role. Many youngsters, researchers, students continuously work on their idea. They continuously doing trial and error and learn something new, and this is how they able to develop new products, a technology which will change the habits and belief of people around the globe.
Technology has played and is playing and surely it will play a major role in our life. Globally thousands of innovations are happening for the betterment of personal and professional life. The immersive technologies are trending now worldwide. In the corporate world, the giant companies of automobile industries, manufacturing industries, gaming industries, etc. are using immersive technology. So, let's see how which are this immersive technology, and how they are useful for the commercial world.
When it comes to the immersive technologies Augmented Reality, Virtual Reality, Mixed Reality is dominating in today's time. These technologies have created a solid effect when it comes to an interactive solution is concerned, user experience is concerned, and visualization is concerned, because it takes you to another level, by using these technologies the end-user or a potential customer will have a clear idea and have a clear vision of what can be done with this technology for their business.
Let's have a look at how many industries are using these immersive technologies and how they are benefited out of this.
Manufacturing Industry
These technologies are used by the manufacturing industrialist to train their manpower for the zero defect manufacturing process. With this technology floor associates are able to see the whole process in details with the help of VR/XR devices. They will also come to know about the machine inside-out. This audio-visual experience creates clarity and helps to produce desired results.
Tourism
World over there are so many tourists who travel around the world round the year but what about those who wish to travel but could not. This technology will work well for those. Suppose differently-abled people, this technology will justify their tourist experience. With the use of Virtual Reality [VR], one can experience any place at any time without going there or at your place. This technology will help you to see the virtual experience. If you wish to see the seven wonders of the world, you can see and feel the same as if you have personally visited that particular place. The experience that you will get is virtual but it feels very entertaining and gives real-time experience.
Entertainment
AR/VR/MR is for every age group. As far as entertainment is concerned, It's a visual treat, you can play entertaining games with the inbuilt amazing environment and a solid background score. For the gaming industries, it's a blessing because at the R & D stage this technology will be very much helpful to make important decisions. For children, it is certainly a playing paradise and even for adults. You can play a number of games and the remotes/tools/weapons will allow you to engross into the game.
Marketing & Advertising
In this commercial competitive world, everyone wants to be stand out and grab the attention to enhance their sales, so everyone is trying something new for the market and ultimately to the customers at large. Many shopping mall owners are using interactive games to promote a particular brand to catch the eyeballs. Ad agencies also inclined to use AR/VR for their clients so they can add value to their products and services. For a presentation point of view, AR/VR or any other technologies is a useful tool for the presentation, especially product presentation. AR will help potential customers to see their product augmented in a 360 degree which boost their confidence and they motivated to buy product/s.
Education

Why education left behind. AR & VR is a very popular and preferred tool to educate kids. Kids now learn fast because of AR as they can see the animals, insects, birds augmented, even they can hear the sound too. If AR is loaded with the full educational content, then not only kids it can be useful for the adults too. Learning with AR and VR is learning with fun at any time in any place. You no need to go to school or classes to study a particular subject. If you have the content you can learn anything anywhere anytime, just you need to have a Smartphone or a VR device.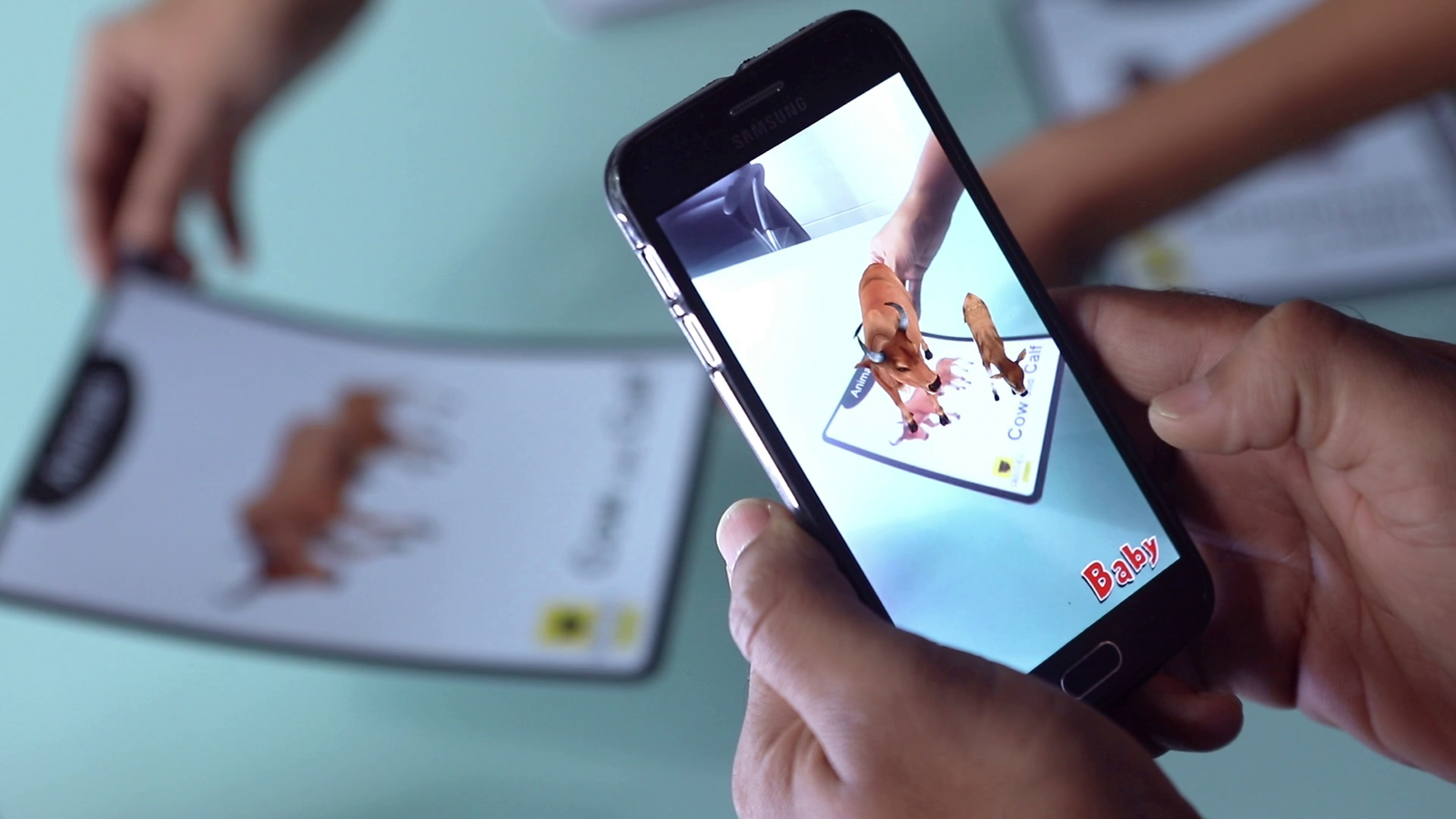 Healthcare
Do you know how the medicine works inside our body? with the help of these technologies especially VR now it's possible. For instance, you can see how it goes into the veins, circulates in the body and reaches to the particular body part and start giving results in a quick time.
Defence
The defence is using immersive technologies to make soldiers more strategically and practically strong in the battleground. Before going for the battleground or before facing the war they are well aware of the opposition's position and geographical condition in a virtual world. Now, this is really the innovative technology that is useful for any condition. It is proved to be a very helpful technology which helps soldiers to conquer the opponents.
So, to conclude with we can surely announce that technology is not restricted to entertainment only. It has covered the major market and industries to add values to the products, processes, and services.